The European GNSS Agency (GSA) and the European Commission invite you to attend the third annual European Space Solutions conference schedule for 11 – 13 June in Prague.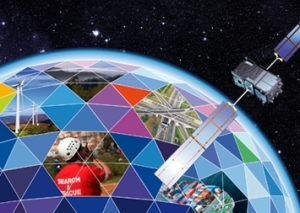 Business leaders, research professionals, European officials and application developers will gather together to discuss the impact space has on the lives of people across Europe and around the globe. The three day conference will take place at the Prague Conference Centre and will be accompanied by the travelling European Space Expo, an interactive exhibition showcasing the many benefits of such EU space programmes as EGNOS and Galileo.
The conference will open with a high-level Plenary Session focused on harnessing space-powered solutions for the benefit of business and society in general. Entitled "New Tools for Businesses and Society Across the Globe", the session will provide an update on the various EU space programmes and discuss the topics of space for society and space for business. The session will be followed by an International Business Roundtable where global business leaders will discuss how they are leveraging space applications within their operations.
Four user-led seminars are scheduled for the 12th and 13th. These sessions will explore how the EU's navigation and Earth observation programmes can deliver innovative solutions to real life challenges. For example, in the session on sustainable transport, attendees will discover how space applications can increase efficiency, safety and sustainability in the fields of aviation, maritime, rail and road. The landscape and ecosystems seminar will focus on the wide-range of information and services space applications can provide for sustainable agriculture and spatial planning. Similar sessions on emergency response and consumer applications are also scheduled.
In addition, the conference will provide numerous opportunities for one-on-one meetings, networking and knowledge sharing.
Participation is free of charge but registration is required. Online registration is open until 29 May.