The first Horizon 2020 (H2020) call for Applications in Satellite Navigation is officially open. With a budget of EUR 38 million for the 2014 call, the deadline for submitting proposals is 3 April 2014.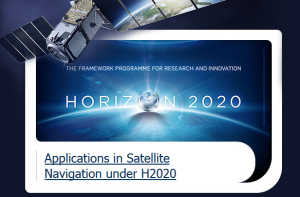 It is dedicated to provide opportunities for the development of applications for use with EGNOS and Galileo Early Services. The overall budget for the period 2014-2020 is EUR 70 billion. The programme's objective is to facilitate the creation of innovative applications, products, feasibility studies and market tests that can have a substantial impact on the European innovation know-how and economy.
Proposals are expected to address concrete solutions and applications in the GNSS sectors of road, aviation, LBS, maritime, rail, agriculture or mapping.
Horizon 2020 is the European Union's next programme for research and innovation, with a focus on securing Europe's global competitiveness. The projects coming from the first call in Applications in Satellite Navigation will be managed by the European GNSS Agency (GSA) under the Delegation Agreement with the Commission.
How To Apply
This first call for applications introduces a number of features that make applying for funding easier, including a common, web-based Participation Portal that allows you to submit the entire proposal electronically. The deadline for submitting applications is 3 April 2014.
For more information visit GSA's H2020 section.All questions you may have can be addressed to the European GNSS Agency: research@gsa.europa.eu.