The Galileo Public Regulated Service (PRS) will be a unique encrypted navigation service of the EU's Galileo GNSS. This robust and secure signal will be made available to authorised users, such as emergency services, via authorised national authorities.
PRS is an encrypted navigation service using dual band (E1 and E6 Galileo signals) designed to be more resistant to jamming, involuntary interference and spoofing. It combines the robust characteristics of a military GNSS signal with the huge potential of a civilian-controlled GNSS.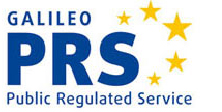 Ulrich Reinfried of the German Competent PRS authority (CPA) – part of the German Federal Ministry of Transport and Digital Infrastructure (BMVI) – described some of the reasons why PRS should be of great interest to all European civil authorities: "PRS improves the security of critical infrastructure, enhances robustness against jamming and spoofing for the next generation of governmental systems. As many vital government services rely on accurate positioning information, ensuring that this information is both secure and reliable is incredibly important" he said.
The management of security is at the heart of the PRS system. At the EU level, two Galileo Security Monitoring Centres (GSMC) have been established and several Member States have established CPAs tasked with managing and controlling the use of PRS services and manufacturing of PRS equipment, including the production and control of PRS receivers. "In addition to EU Member States, some third countries have also manifested their interest in accessing PRS" said Claudio Palestini from GSA.
The potential market for PRS is huge. There are an estimated some three million civilian security personnel (police, emergency services, etc.) in Europe, and the majority may require access to PRS. In addition, other markets for PRS receivers may include secure timing and synchronisation services for such critical infrastructures as banking and smart power grids.
However, the key to rapid uptake will be the availability of low-cost secure PRS mobile receivers. Luckily, just such a receiver system was the recipient of the overall Galileo Masters award, as well as the Bavarian regional prize and the PRS Special Prize winner on ESNC 2014 (read more).
In 2014 Satellite Masters conference held in Berlin, Rainier Horn of SpaceTec Partners presented an example of a potential area for PRS operation from Finland (see presentation). The concept had been developed and implemented by the city council of the northern Finnish city of Oulu, but can be extended to other cities across Europe. Oulu experiences an extended winter with icy roads and high snowfall. This makes driving conditions tricky and emergency vehicles responding to incidents are involved in a relatively high number of accidents. To alleviate this, the town developed the HALI project to link a monitoring system that includes CCTV and GNSS tracking with the central traffic light control system. This enables emergency vehicles to be "green lighted" through the main urban intersections to an incident anywhere in the municipal area. Now emergency vehicles are getting to incidents faster and accidents involving them have been practically eliminated, with benefits for safety all round. The addition of PRS to this system could add a further layer of security and allow a wider secure deployment.
Oier Peñagaricano of Alerion Technologies showed the possibilities of PRS into customised high performance unmanned aerial vehicles (UAVs). UAVs can operate in extreme environments and act as substitutes for manned operations when conditions are too hazardous. The key is the incorporation of PRS into such vehicles to extend secure operations for missions such as search and rescue, along with complementing existing manned missions. The result is increased effectiveness and flexibility in challenging environments and at a low cost.
Taking advantage of the highly trustable positioning data and timing service provided by PRS, there are plenty of applications to come.