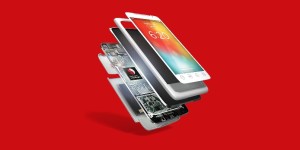 In a major boost for Galileo uptake in the location based services (LBS) market segment, the GSA announces that US-based Qalcomm Technologies, a world leader in 3G, 4G and next-generation wireless technologies, is adding support for Galileo across its Snapdragon processor and modern portfolios for smartphone, computing and automotive applications. The addition of Galileo to the company's growing number of location-based applications and services will reduce time-to-first-fix, improve robustness and increase accuracy (particularly in challenging urban environments) ultimately providing the end user with an improved location performance.
"Accurate, reliable, and rapid position location is an important part of the mobile experience," says Qualcomm Technologies, Inc. Senior Vice President Product Management Alex Katouzian. "Qualcomm Technologies is helping to improve consumers' experiences with location-based services by adding Galileo support to our IZat location platform and deploying it broadly across our modem and application processor portfolios."
The Galileo-enhanced Qualcomm IZat Location Platform will enable automotive and telematics solution providers to satisfy an important component of the European eCall mandate ahead of the March 2018 deadline.
This feature is integrated in the latest Snapdragon 800, 600, and 400 processors and modems. Galileo will be supported on smartphones and compute devices with the appropriate software release on Snapdragon 820, 652, 650, 625, 617, and 435 processors, automotive infotainment solutions utilizing Snapdragon 820A, and telematics and IoT solutions with Snapdragon X16, X12, X7, and X5 LTE Modems, and 9×15 and MDM6x00 modems.
"We are happy to announce support for the European Galileo satellite navigation system and to see that longstanding efforts and cooperation between the GSA, the European Commission, Qualcomm Technologies and the mobile ecosystem are delivering a key component of the European Digital Single Market," says Qualcomm Europe President Enrico Salvatori. "eCall and Galileo, together with upcoming advances in automotive connectivity, pave the way to enhancing road safety and delivering new services to consumers."
"The Galileo constellation relies on 14 satellites that are in orbit today, and following our cooperation on Galileo integration, we welcome the announcement that Qualcomm Technologies is contributing to the rapid adoption of Galileo, in view of the launch of Initial Services by the end of 2016," says GSA Executive Director Carlo des Dorides. "The Galileo signal has demonstrated high performance and we believe it will enhance the user experience by providing more accurate and robust positioning".