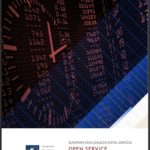 The third Galileo Initial Services Open Service (IS OS) Quarterly Performance Report, with information on the status of the Galileo constellation covering the period from July to September 2017 is now available.
These quarterly reports provide the public with the latest information on the Galileo Open Service measured performance statistics, in particular, on parameters such as:
Galileo Initial OS ranging performance,
Galileo Coordinated Universal Time (UTC) dissemination,
Galileo to GPS Time Offset (GGTO) determination performance, and
Timely publication of NAGUs.
Each of these parameters is examined with respect to their Minimum Performance Levels (MPLs), as defined in the Galileo OS Service Definition Document (OS SDD).
The report is available for download below.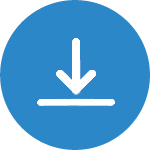 Highlights from Q3 2017
As in the first two quarters of the year, the measured Galileo Initial Open Service performance figures for the third quarter of 2017 generally exceed the MPL targets by significant margins.
Some highlights from the Q3 performance report:
Excellent values are achieved for UTC Time Dissemination Service Accuracy, UTC Frequency Dissemination Service Accuracy and the GGTO Determination Accuracy, all computed by accumulating samples over the previous 12 months.
Availability of both the Galileo Ranging Service at the WUL and the Healthy Signal were above expectations, reaching values of 100% and 98% respectively.
Values were comfortably achieved for the Availability of the Galileo UTC Time Determination Service, with all monthly values exceeding the MPL target.
MPLs for the Timely Publication of NAGUs were met during the entire period for both Planned and Unplanned events.